Panoramic Frames for Extra Wide Photographs & Graphics
---
Affordable Ready-Made Framing for Panoramic Graphics - Stadium Photos, Landscapes, Skyline Pictures & Commercial Signage
Are you looking for economical panoramic frames for wide-format pictures, graphics, or signage? AllPosterFrames carries a large selection of ready made framing black or silver finishes as well as frameless styles for do-it-yourself mounting. Finding non-standard landscape orientation sizes can be a challenge when you need to display and mount an especially wide photo or graphic, such as a skyline or even jigsaw puzzle. Many framing shops offer custom-built panoramic frames for posters, advertising signage, or photographs. Custom framed picture displays complete with city skylines or sports stadium photos can often cost hundreds of dollars. Our ready-made enclosures for oversize landscape orientation graphics are truly ready to mount, simple to install, and offer a variety of configurations and styles. These low-cost panoramic frames come in both frameless and traditional designs to make it easy to match photo, sign, or print dimensions as well as decor and color schemes.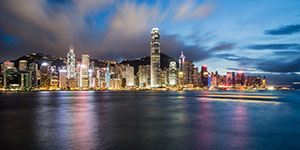 What size are frames for panoramic prints?
8"h x 24"w
10"h x 30"w
11"h x 26"w
12"h x 24"w
12"h x 36"w
13.5"h x 40"w
Wide-format displays are proven to attract attention in even the most crowded public venues. Oversized messaging is a great way to publicize businesses and brands in retail and commercial service environments. In addition, the large size and high visibility makes panorama-format frames an economical choice for wayfinding signage in hospitals, universities, transit terminals, and corporate offices alike. Truly, the attention-grabbing design makes horizontal orientation advertising or messaging graphics a sure way to attract visitor attention in any location with heavy foot traffic.
What kind of wide-format framing styles are available?
Oversize landscape orientation enclosures generally feature anodized aluminum framing with silver or black finishes that easily complement any print as well as business or home decor. While rear-loading is the most common style, we offer a few frames with front-loading, top-insert, snap open edges, and frameless standoff-mounted enclosures.
Matted panorama graphics make eye-catching displays in any environment, whether showcasing wide-format advertisements or treasured photographs of cityscapes, beaches, or even collages. An included mat board is an available option on some "pano" frame styles. Framing with a matboard provides a little more wiggle room when it comes to positioning photos.
Tryptich displays separate an image into three sections for a bold, modern look that is equally effective for advertising graphics and gallery-style photographs.
All of our extra-wide horizontal orientation frames come with acrylic plastic lenses for safety, and many also include the hanging wire for wall mounting.
Panorama graphics always look fabulous, whether used as a background to marketing messaging or commercial advertising graphics or as business or residential decoration. What sort of imagery do people like to display? City skyline photos are aptly suited to the format, and are usually seen for sale in city tourist shops. Sports memorabilia stores also sell professional-quality stadium prints in this extra wide format. Landscape nature photography is perhaps the largest use of the panoramic style, providing long expanses of sea and mountain range scenery. Today's modern smartphones already come with top quality cameras reaching over 8 megapixels. Travelers on vacation use the smartphone's panorama setting (along with techniques and apps and lots of practice) to take wide format images wherever they go. Display handsome and artistic prints with one of our frames, at an unbeatable price!
For oversize wide-format graphics, we also offer a full range of hanging banner rails in a variety of finish colors. These simple landscape orientation graphics holders can be mounted in windows, on walls, and overhead for maximum visibility, and are ideal for showcasing oversized signs, messaging, or posters up to 72" wide.